Left to Die

"In a few hours, he'll be dead," the doctor said. "If by some miracle he lives, he'll probably be blind in his right eye, deaf in his right ear, paralyzed on his right side and he may be severely brain damaged from the high fever."

Click here

to watch the amazing testimony of how God healed Dr. Nasir Siddiki.

Featured Series

"God has a plan for my life and I must discover it."

Call 1-888-947-3660 or

click here

to order online now!

Wisdom University


Left to Die

"In a few hours, he'll be dead," the doctor said. "If by some miracle he lives, he'll probably be blind in his right eye, deaf in his right ear, paralyzed on his right side and he may be severely brain damaged from the high fever."

Click here

to watch the amazing testimony of how God healed Dr. Nasir Siddiki.

Featured Series

"God has a plan for my life and I must discover it."

Call 1-888-947-3660 or

click here

to order online now!

Wisdom University
Dr. Nasir Siddiki
Dr. Nasir Siddiki is a nationally acclaimed minister, speaker, and business leader who is well-known for teaching on biblical principles of success and financial increase.
During his more than twenty-five years of combined marketing and management experience, Dr. Siddiki directed several new companies to multi-million dollar success stories.
Even more extraordinary was the miracle he experienced after being diagnosed with the worst case of shingles ever admitted to Toronto General Hospital. At the age of 34, born into a Muslim family, the doctors had given up on him. They had determined that his immune system had shut down; with 107.6 degree temperature, his body had stopped fighting...
Click here to read more.
---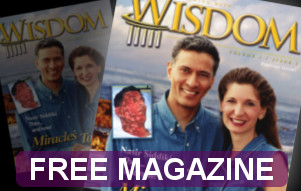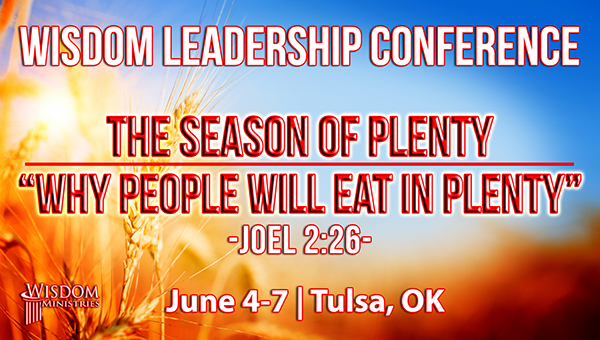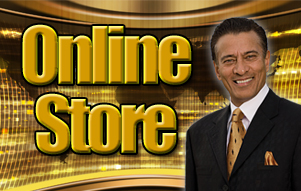 ---
Are you looking to further your knowledge of the Word of God? Would you like to receive college credits while you study the Bible? Consider attending Wisdom University online and starting or finishing your undergraduate, graduate or doctoral degree at your convenience, and at a reasonable cost.
Many years ago God placed in my heart the desire to establish an accredited university, one that would teach nothing but the uncompromised Word of God. That vision has been fulfilled! Now you can take courses that are 100% Word of God. Let your life be transformed and prepare to reach your world with the saving knowledge of Jesus Christ! Get started today!
http://www.wisdomuniversityonline.org